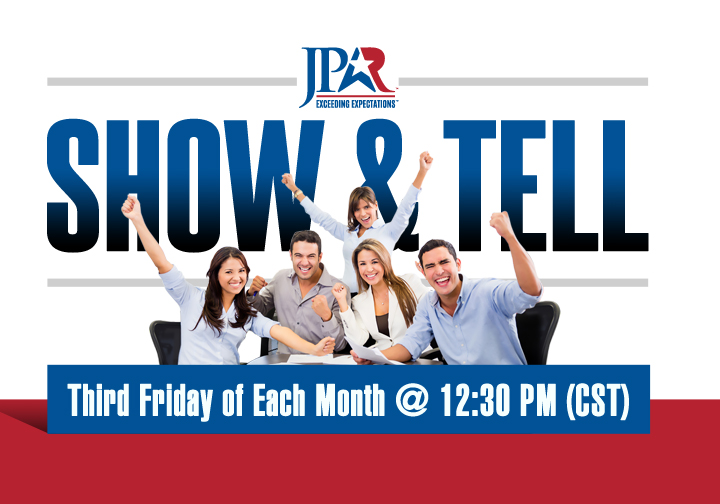 JPAR Show & Tell
Description: Learn All Things About our Brokerage!
Date: Every Third Friday of Each Month @ 12:30PM (CST)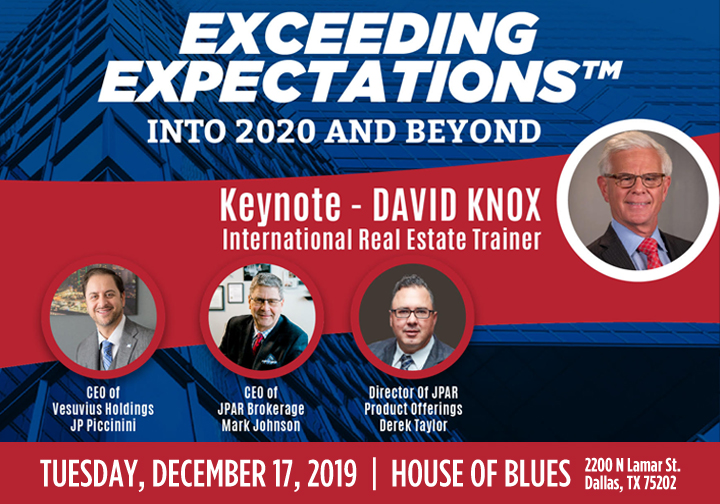 EXCEEDING EXPECTATIONS? – Into 2020 and Beyond
Description: Join us for an action packed day of training, technology and what's coming in 2020! Plus, a holiday happy hour with your fellow JPAR agents!
Date:?Tuesday, December 17th 11:00AM – 6:30PM CST